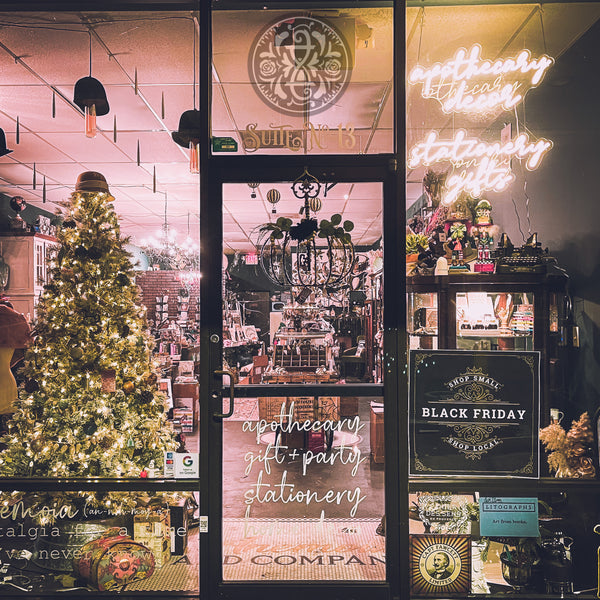 I'm Thankful for You (yes, you!)
A heartfelt & sincere thank you.
I am so grateful for each and every one of you. Every single person who has supported my small business, my dream - not just in terms of purchases (although that obviously plays a huge role in the success of any business).
But it's way more than that - every time you guys spread the word, leave a review, share a post, or even just tell me how much you want the shop to succeed - all of that, I'm so thankful for every bit of it. I'm thankful for the friendships I've been blessed to make, and the conversations I've had with so many of you - some happy, some sad, some funny. I'm thankful for the kindred spirits I've met - the "OMG, me too!" moments. I'm thankful for the small role I get to have of helping you gift with heart (and occasionally treat yourself!). I'm thankful for getting to witness the love and excitement that goes into the gifts you choose.
I'm thankful for every person that walks through my door. Especially the return customers - again, not just because of sales, but because of the relationships I get to build, and because it shows that you enjoy and believe in what I've tried to create in my tiny corner of the world - and you have no idea what that means to me.
Last but far from least, I'm thankful to those of you who believed in me from the start, and helped me get this thing up and running. And to my family for dealing with me basically living at the shop these days. I've been officially open now for all of 56 days… 56 incredibly rewarding and fulfilling days. It's been better than I could've hoped. Happy Thanksgiving to you and yours, truly.
All the very best, Jess